OUR STORY
Saint started with a passion to serve specialty coffee to some of London's most prominent neighbourhoods. We're all about exceptional coffee from the best regions in the world, sesonal brunch and top quality service.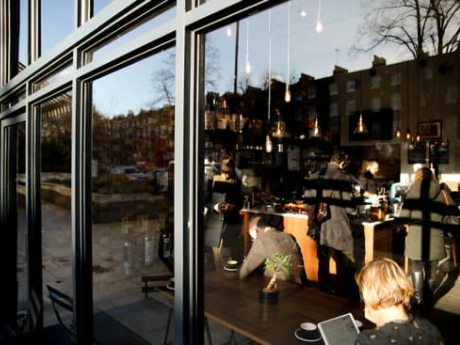 OUR CAFÉS
Since 2011, we have been fuelling city life across some of Londons most iconic neighbourhoods. Specialty coffee is our thing, alongside seasonal brunches in a relaxing, understated environment. Whether you're looking for a warming space to catch up with friends, or a people watching window spot over a brew, our coffee shops have been created for coffee lovers and foodies alike. All our baristas are trained to our own high standards ensuring your coffee is given the care and attention it deserves, time after time.
Visit us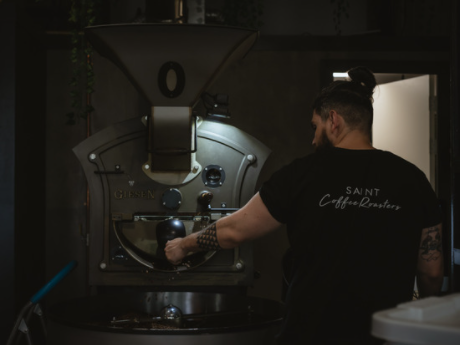 OUR ROASTERY
We began roasting our own coffee beans, from the creative hub of Hackney back in 2019. We realised that other roasters weren't quite hitting the mark, so we took it upon ourselves to create and roast top quality coffee from some of the best producers in the world. We have worked hard to keep flavours seasonal and quality high, we freshly roast the green coffee in our neighbourhood cafe in East London. We are super passionate about coffee, from sourcing to roasting and pouring, we love serving the coffee that you enjoy in our cafés and brew yourself at home through our online subscriptions.
Shop Subscriptions